---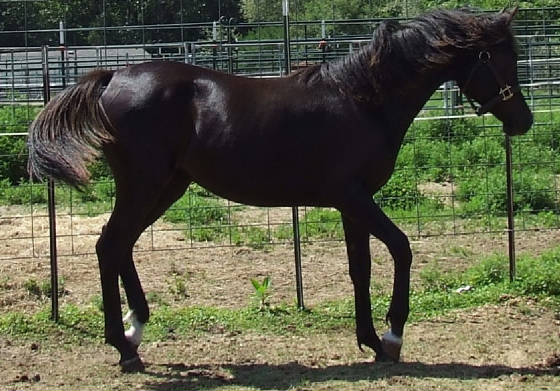 Negma Shamalia LA
by
FA Hafeed Fadaalim out of Cassiopeia WP.
A beautiful 3 year old black filly with a gorgeous dishy head and excellent movement. She is Straight Egyptian.
---
---
Silver Phoenix LA. By SDA Silver Sultan out of Cassiopeia WP. Phoenix is very beautiful with a dishy head and great movement. She will make a gorgeous riding horse or brood mare.